Invisalign For Teens
---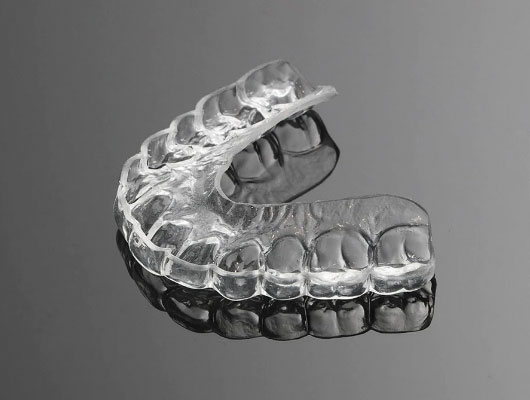 Invisalign for teens is a set of specially designed clear aligners that fit comfortably in the mouth and look almost invisible. These next-gen clear aligners come in removable trays that gradually move the teeth into proper alignment.
The removable trays are typically worn for between 20 and 22 hours daily to work their magic. They're taken out at each meal and when brushing and flossing twice a day to keep them clean and looking their best.
You'll wear each aligner for about one to two weeks in total. Most people need up to 30 aligners to align their teeth and fully get the smile they want. Depending on your treatment needs, this process can take about a year or longer.
Invisalign Treatment Benefits
When you choose to straighten your teeth with Invisalign for teens, you'll get to enjoy many wonderful benefits, including:
Virtually Invisible Aligners: Unlike metal braces, the clear aligners stay nearly completely incognito as you flash your winning grin, chat with friends, and go about your day.
Fast Treatment Results: The precisely designed aligner trays can often move teeth into ideal positions faster than traditional braces.
No Dietary Restrictions: Since you take the aligners out while you eat, there are no worries about avoiding sticky, chewy, or crunchy foods.
Easier to Care for Your Teeth: The removable aligners allow you to easily brush and floss your teeth as needed to maintain excellent oral hygiene.
A Truly Comfortable Fit: Invisalign trays are made to fit around your teeth comfortably and don't have any rough edges that can harm your gums, lips, and tongue.
Call to Book Your Orthodontics Visit
If you'd like to transform your smile with Invisalign for teens, it's time to schedule a consultation with your orthodontist at Richards & Associates Orthodontics. We have two convenient locations for your convenience. To reach our Fort Myers clinics, call 239-936-1808, and for Cape Coral, you can dial 239-458-2002.