Retention
---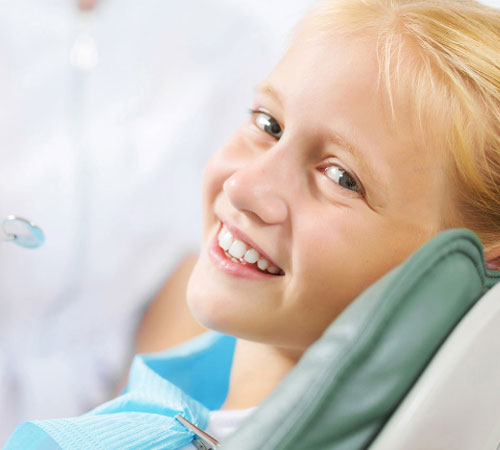 After getting your braces off or finishing your Invisalign treatment, you'll smile everywhere you go! However, if you want to keep your teeth in the right position, it's important to wear your retainer.
Here at Richards & Associates Orthodontics, we provide trusted retention treatment in Cape Coral, FL, and the surrounding areas. We offer a variety of retention devices, helping us find the best solution for your specific needs.
What is Orthodontic Retention?
Orthodontic retention involves using retention devices to align your teeth properly after receiving braces or Invisalign. As you spend money and time on your orthodontic work, retention is a way to protect your investment. Failing to wear your retainer may result in the movement of your teeth, which defeats the purpose of getting braces or Invisalign in the first place.
Types of Retainers
Our orthodontist offers multiple retainer solutions, which include the following:
Traditional Retainers
This device involves a metal wire covering your front teeth and a connected acrylic arch on your mouth's roof. Traditional retainers provide a powerful hold for maintaining straight teeth, and the metal wires can be adjusted as needed.
Aligner-Style Retainers
This retention solution looks very similar to Invisalign treatment. It involves using a clear aligner tray that sits over your teeth. Many patients believe this is the most comfortable retainer on the market today.
Fixed Retainers
Unlike the other retainer options, fixed retainers cannot be removed. They're permanently attached to your teeth to provide around-the-clock retention. These retainers will typically work for several years.
Benefits of Retainers
Of course, retainers' leading advantage is holding your teeth in the proper position after receiving orthodontic treatment. Failing to wear a retainer could push your teeth out of alignment, meaning you may need additional orthodontic services. Another perk of retainers is that you remove them when eating, brushing, or flossing. On the other hand, a fixed retainer always stays in place, providing its own set of advantages. They're comfortable and convenient; you never have to worry about losing them!
Dependable Retention Services in Fort Myers, FL
Here at Richards & Associates Orthodontics, we're happy to offer top-notch retention treatment in Fort Myers, FL, and the surrounding areas. After receiving braces or Invisalign, we'll find the retainer that best suits your budget and specific needs.
Call us today to make an appointment with our skilled team of orthodontic professionals!
Sources
charlottesvilleorthodontics.com
bkfamilyortho.com