Temporary Anchorage Devices (Tads)
---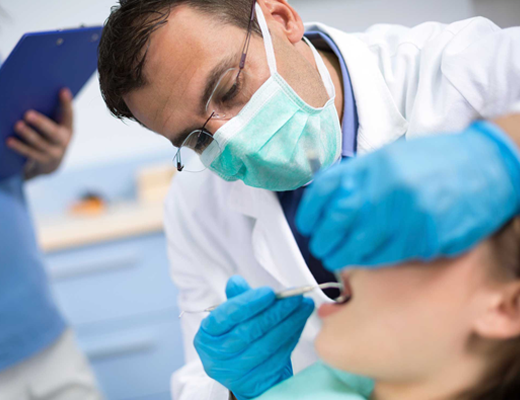 When working toward your smile goals, you may need just a single tooth moved into position while the others stay in their current spots. To do that effectively, your Fort Myers orthodontist may need temporary anchorage devices, or TADS, to complete the job. This process replaces headgear for many people, resulting in a much less invasive treatment process overall.
How Temporary Anchorage Devices Work
Temporary anchorage devices are small titanium implants that temporarily attach to the upper or lower jawbone. While in place, these implants act as fixed anchor points that guide the misaligned tooth into its ideal position using elastics and wires.
The pressure exerted by the wires and elastics gently guides the tooth into place while giving the surrounding tissues enough time to heal and reform. This process was previously achieved using headgear as the anchor point. TADS are less invasive and much more comfortable, making many patients prefer this approach over the external anchor points.
Once the tooth arrives in its ideal position, the TADS are removed, which allows the gums to heal. Since the jawbone doesn't grow around the anchor point, the removal is usually quick and easy.
Best Care Practices for Your TADS
The total time you need to have the temporary anchorage device in place depends on your treatment needs. Some patients only need them for a few months, while others must keep them in throughout tooth straightening.
No matter how long you need the TADS, it's important to care for the anchor points properly. To do that, you'll need a soft-bristled toothbrush and an antimicrobial solution provided by your dentist. Then, dip the toothbrush into the solution twice daily and gently clean your gums around the anchor.
If you notice any redness or swelling, just let your orthodontist know. When kept clean, TADs rarely cause any problems that need to be reported.
Book Your Visit for Orthodontic Care
Partner with your orthodontist at Richards & Associates Orthodontics to work toward your smile goals. To schedule your visit at our Fort Myers clinic, dial 239-936-1808, and we'll help you find a great time to come in. Prefer to visit us at our Cape Coral clinic? Call 239-458-2002 to get on the schedule.